The Tubogas collection can be understood as revolutionary for the contemporary interpretation of the history of jewellery. Tubogas takes its inspiration from the Roman age, when a thread woven on itself gave birth to a knit that today is known to the world as tubogas. Roman patricians wore flexible bracelets that could climb to the apex of their arms as if wrapped in the coils of a shining reptile
DISCOVER THE TUBOGAS COLLECTION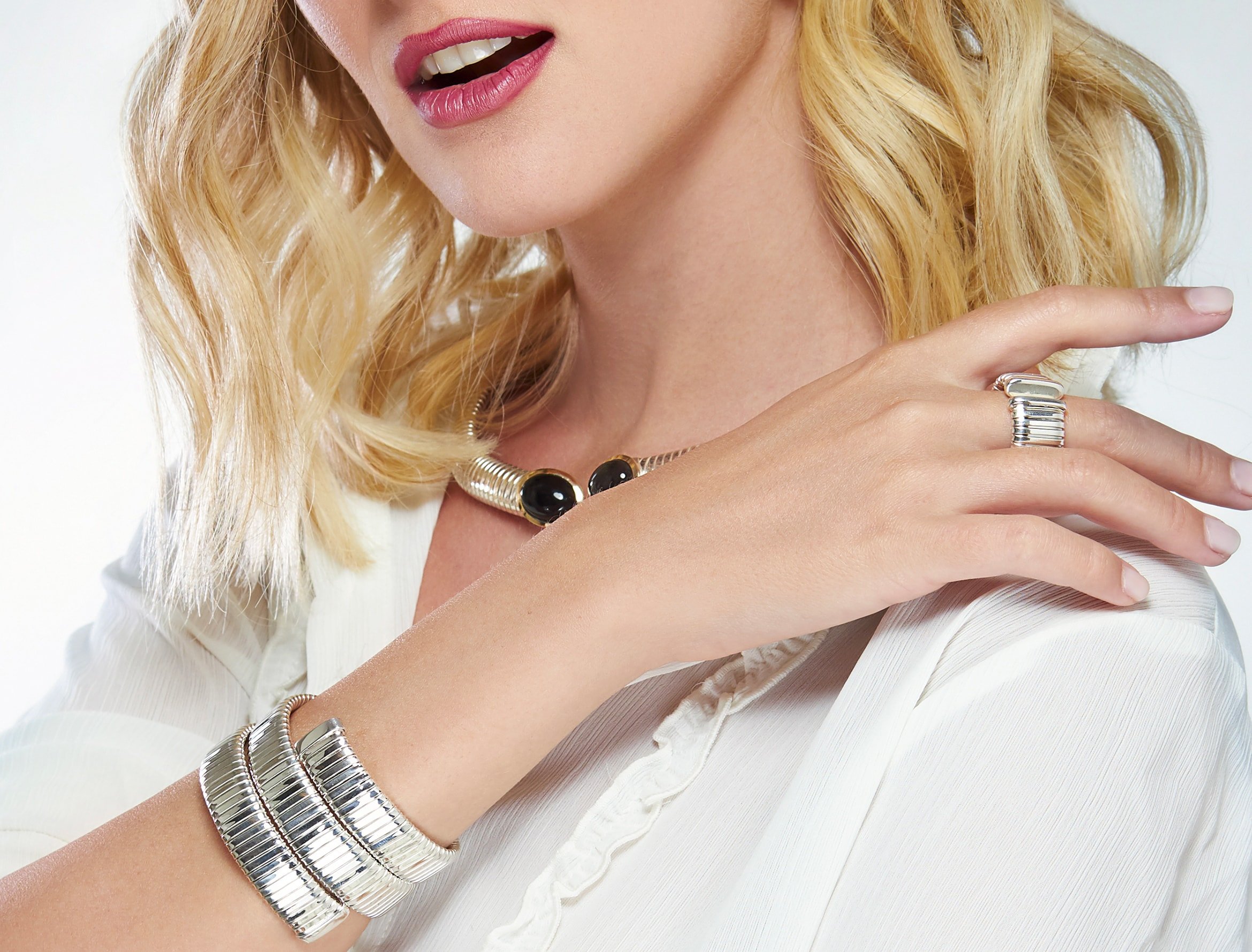 Tubogas: a revolutionary collection also and above all because it contains a noble and ancient artisan thought thought thought for millennia; it is a Roman and Italian heritage whose repetition strengthens its myth. It is up to us to innovate preserving intact the preciousness of this history, which we respect, or rather we love. And like every passion, FG Fecarotta Gioielli aims to make it alive, every time more and more, on women's skin.
F.G. Fecarotta Gioielli; Over two centuries of history.
We have been jewellers for over 200 years.
We create collections of classic, manufactured jewels, defined by a very high quality of the worked stones.